Intensive learning for German at B1 level with Dr. Juno
Do you want to prepare for your studies or work in Germany? Do you want to whip  your German language skills into shape? Besides, do you want to be linguistically fit for the naturalization test? With Dr. Juno you can not only learn German effectively, but you can also prepare specifically for official language exams such as DSH and telc at our school in Dortmund..
For years we have successfully helped university applicants to learn German in a more intensive way  ,so that they are able to study at any university in Germany. Therefore, our course includes not only the knowledge in daily life but also the targeted, intensive learning for German, so the start of their studies goes smoothly.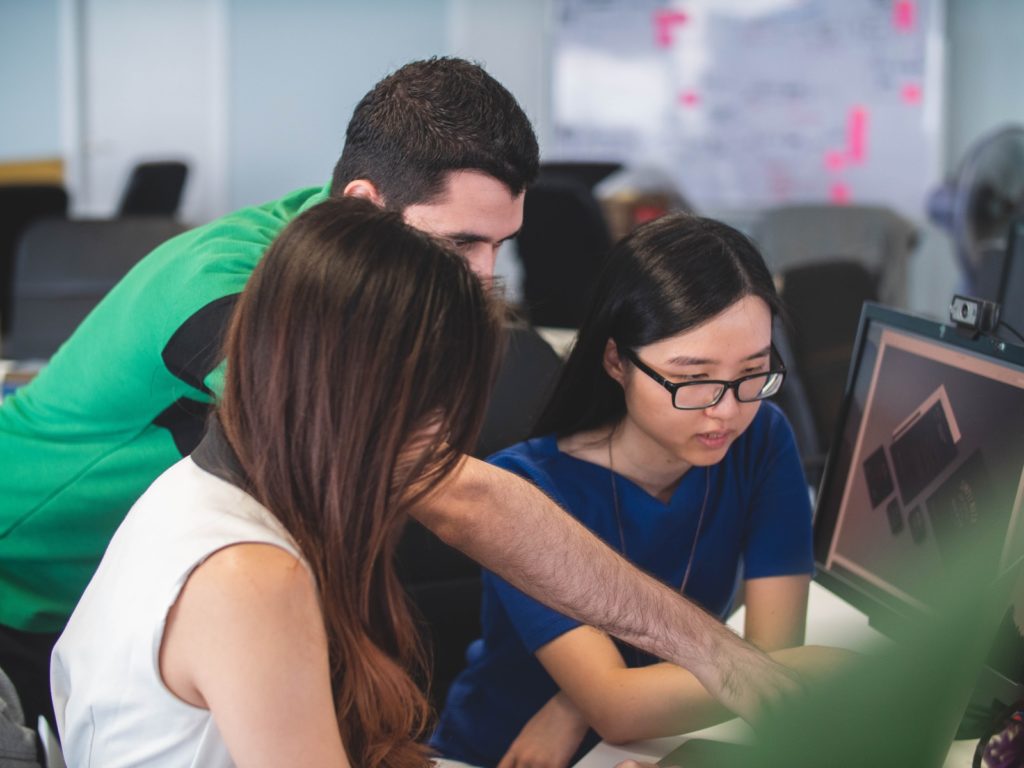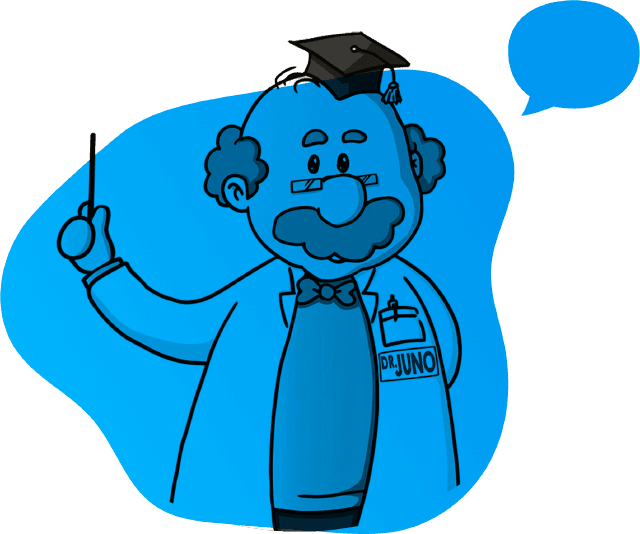 Learn German with us. The B1 course is taught by former official examiners.
At Dr. Juno you will learn with former DSH examiners of the TU-Dortmund. You will take part in targeted and varied lessons and learn valuable details regarding the German language and the grammar. In this way, you will effectively improve your German language skills and learn for the B1 exam aiming at the success. You will also learn the important points in the exams and get useful tips to help you.
Our extensive teaching materials and our experienced team of lecturers will tell you everything you need to learn at B1 level. You can apply your language skills successfully in your studies, job and daily life. As our course is a preparation course for the DSH or telc exam, you will learn German effectively and make rapid progress. In addition, you will be well prepared for the official language examinations by our experienced teachers.
What can you expect in a B1 German course from Dr. Juno?
Our B1 German course takes place in a small, exclusive group, which ensures that you can always receive optimal support. In addition, you can always  ask your instructors questions whenever you do not understand.
In approx. 150 lessons, our course provides what you need to know in daily life and something that will support your in the future study. During this course, you will learn scientific grammar structures, listening as well as reading texts in various difficulties, and basis  of writing compositions, which you will be practiced by the interpreting of graphics.
Every participant in the B1 intensive German course provided by Dr. Juno is required that you are at A2 level. In order to assess your German level, you need to take an entrance test before the course starts (participation fee: 10,00€*).
You have already successfully attended one or more German courses? Then you can also present us with a corresponding A2 certificate or a 600-hour-course certificate. At that time, the entrance test is no longer necessary.
Preparation for the B1 exam
When you pass the B1 exam, you will receive the corresponding certificate for German as a foreign language, which shows that you can use German  independently.  Besides, you can handle most situations in daily life and understand main information when clear standard language is used. You will also be able to have a conversation with those around you about everyday matters and familiar topics.
In our German course for preparing  for the B1 exam, you will not only learn the everyday knowledge. Dr. Juno also teaches you the structures of language of grammar that you will encounter in your daily studies. In this way, you will be optimally prepared before you start your studies.
Do you have any questions?
Do you have questions about the cost of the B1 Intensive course, the schedule or the preparation for B1 exam?  whether our B1 German course is the right course for your goals?  Give us a call! Alternatively, you are welcomed to drop by during our office hours. We will help you make the right choice and answer your questions.
Frequently asked questions
VAT exempt according to §4 No.21a bb) UStG